Have Your Say
In the last couple of weeks of November 2019, Brighton Council asked the community out what kind of play equipment YOU want to see built in the new foreshore section of the Bridgewater Parkland.
You told us that you wanted the signature play piece to be a Climbing Forest and that a Pump Track is preferred over a Skate Park.
View the full Bridgewater Parkland Stage 2 Consultation Report.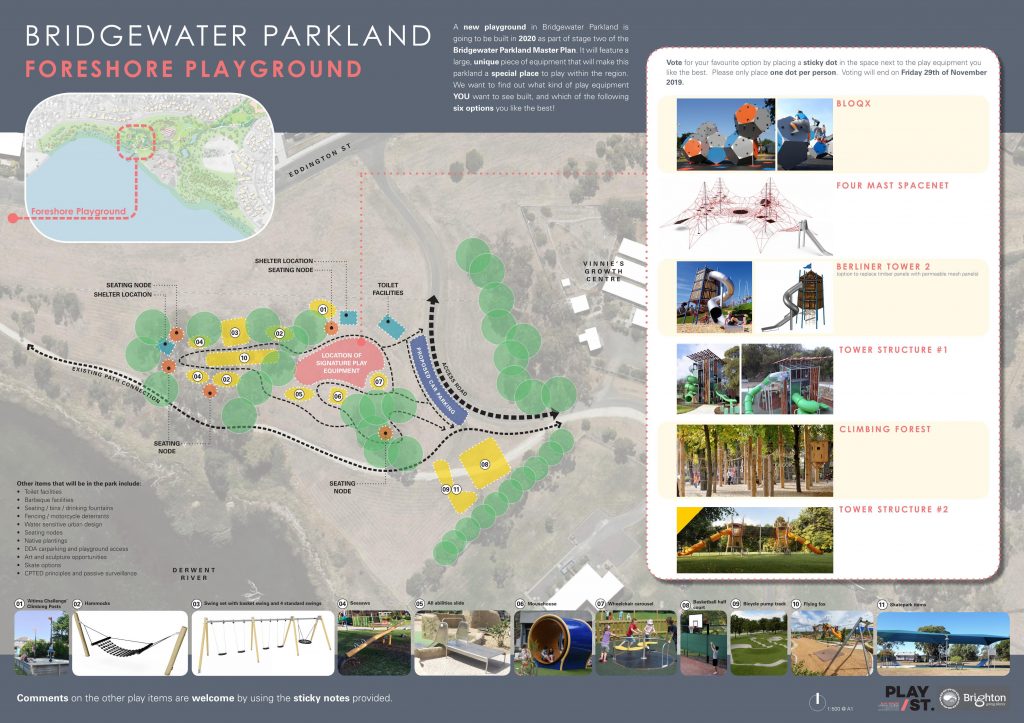 We value the feedback from our ratepayer to help make Brighton a better place to live, visit, and enjoy.
If you have any feedback for Council please email admin@brighton.tas.gov.au so that it can be sent to the relevant department.